Color Finale® 2.4 | Easy Reference Guide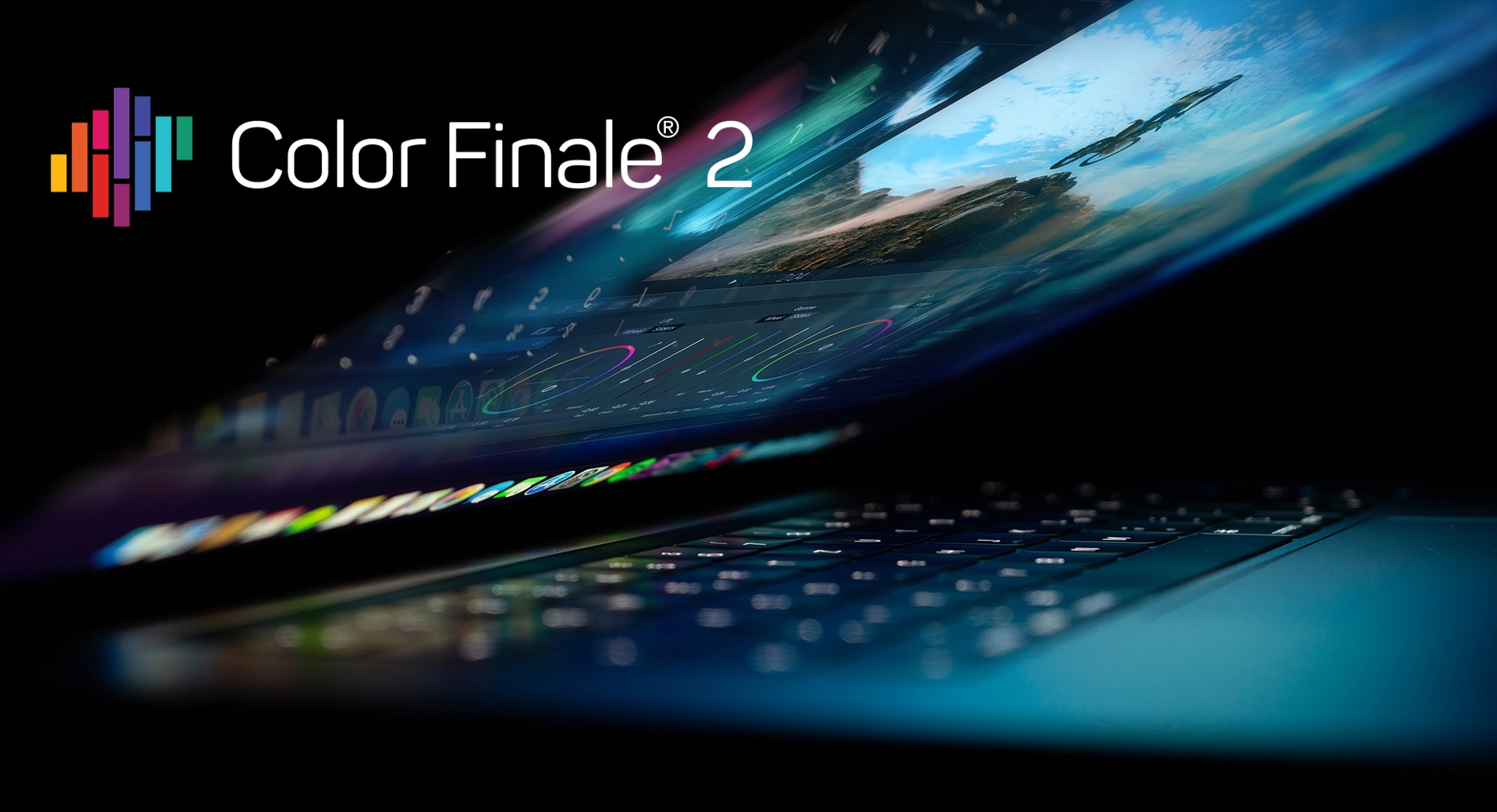 Color Finale 2 is a color correction plug-in designed exclusively for Apple Final Cut Pro. It surpasses the built-in color correction tools and turns Final Cut Pro into a professional grading solution. Color Finale 2 is available in both a Standard and a Pro version. This guide may refer to some features only found in the Pro version, so consult our website for a feature comparison between the two versions. In addition to feature differences, Color Finale 2 Pro will also interface with Tangent hardware control surfaces.
Color Finale 2 installs as a video effect filter (plug-in) into both Final Cut Pro and Motion. It also installs a separate Color Finale application required to operate within the macOS framework. The user will not normally need to access this application - it is used to check for and install updates to Color Finale 2.
To apply Color Finale 2, drag the Color Finale 2 or Color Finale 2 Pro** effect from the Final Cut Pro effects palette onto any video clip, compound clip, title, generator, or adjustment layer (title effect) on the timeline.
Color Finale 2 is divided into two sections - a control panel located in the Final Cut Pro inspector and a floating, resizable layer editing panel. These panels utilize an interface design language consistent with Final Cut Pro. Both include return arrows next to most parameters to reset their values to the default, along with contextual pulldown selectors, and contextual menus (identified by three vertical dots).
Feedback
Was this page helpful?
Glad to hear it!
Sorry to hear that.
Last modified July 14, 2021