Color Management
Define color processing mode
Set the initial Color Profile for the clip using one of the following settings:
Assume Video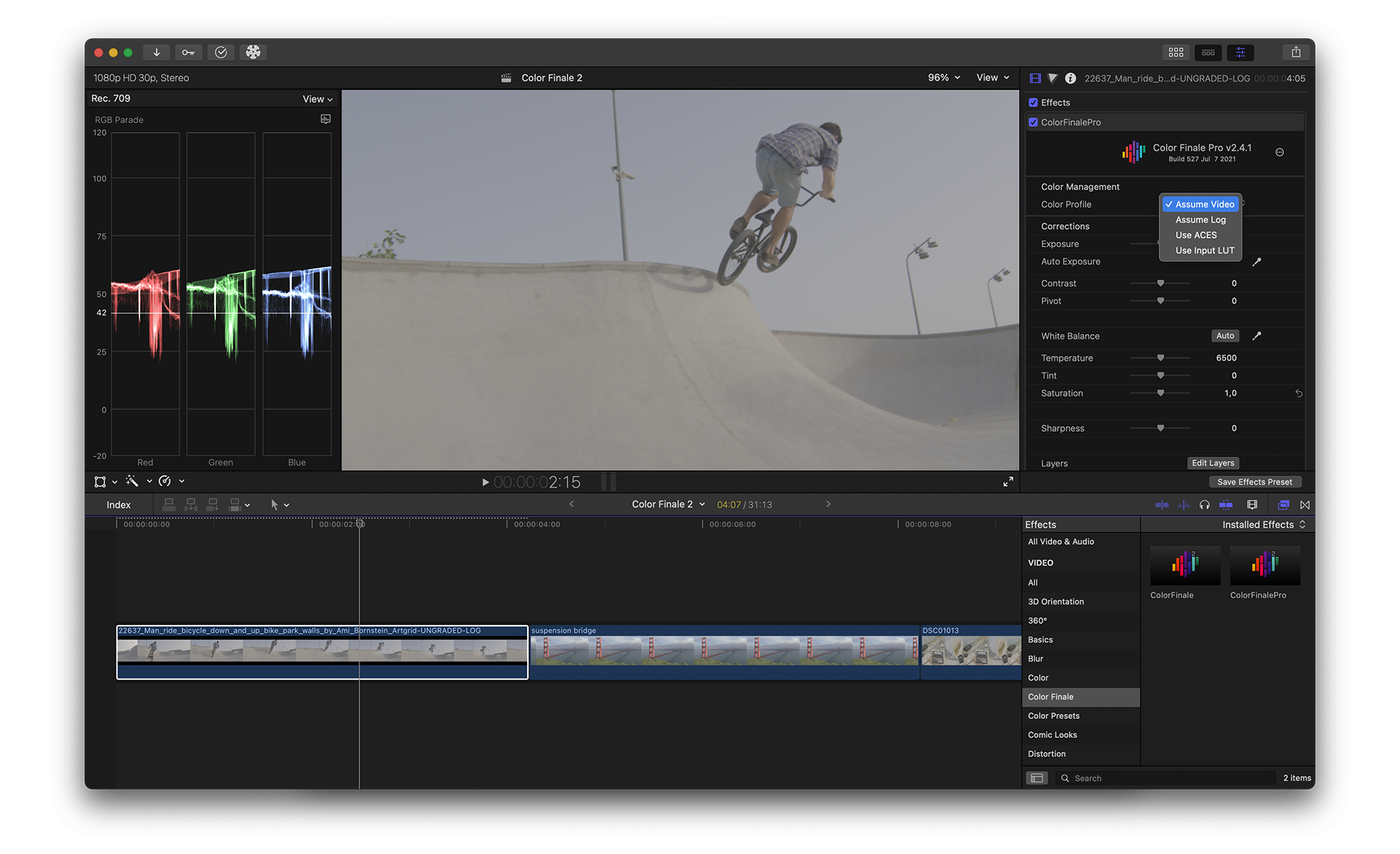 Select Assume Video for clips that are already in a color space which matches the library and project color space values. This would typically be Rec. 709 for SDR (standard dynamic range) content. Assume Video is the Color Finale 2 default and means that the filter will not change the existing color profile of the clip. This option should also be used when you have already added a LUT to the clip in the information section of the Final Cut Pro inspector. For example, if you have an ARRI ALEXA camera clip recorded in Log-C and have applied the default LogC-to-Rec709 LUT in the inspector, then the Color Finale 2 color profile should be set to Assume Video.
Assume Log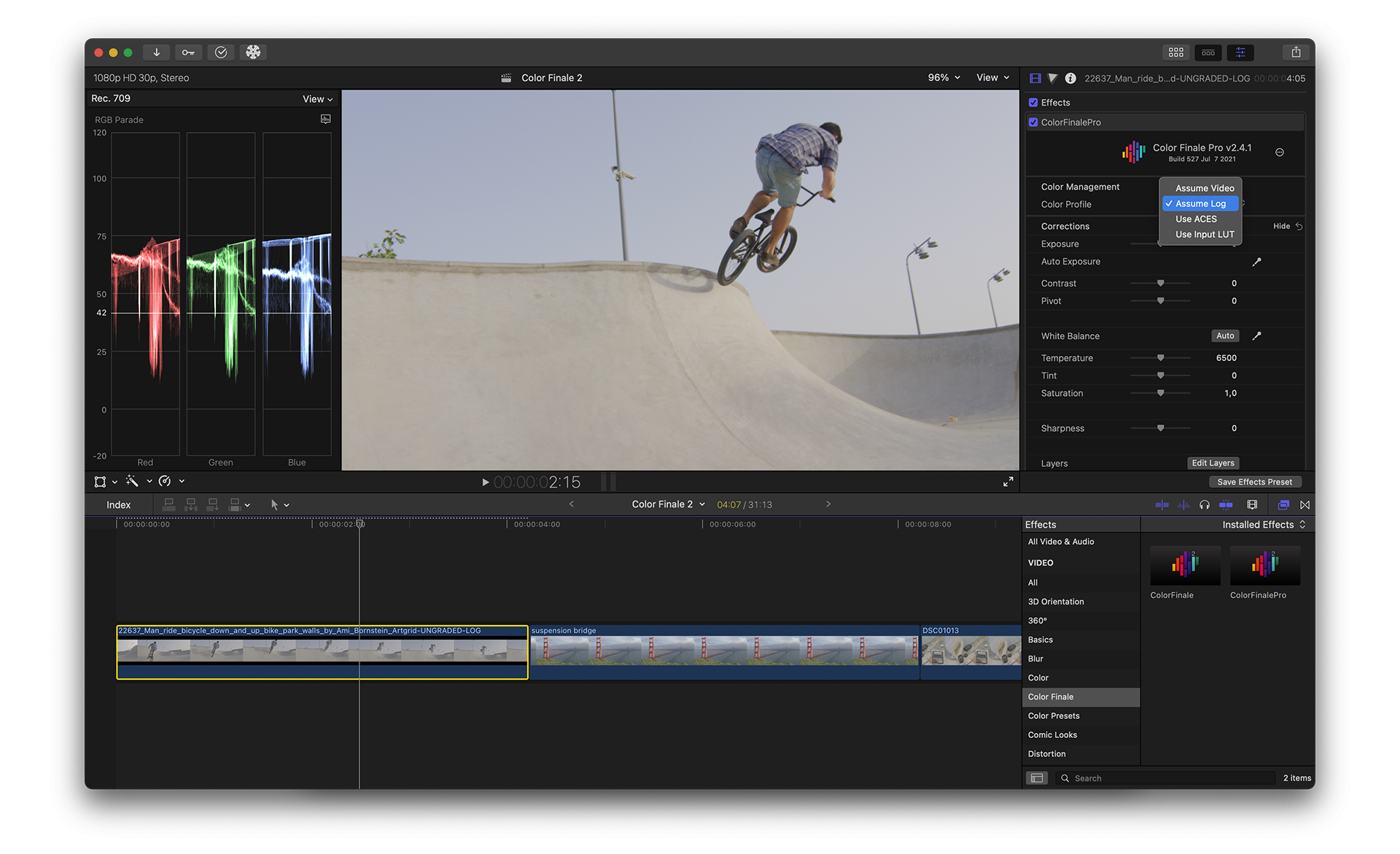 Select Assume Log when a clip has been recorded in a log color space and you don't know which camera or type of log space was used. Color Finale 2 will make a "best guess" calculation and convert the clip into the color space defined for the library and project. Do not use Assume Log if you have already applied a LUT in the inspector or as an effect upstream prior to th Color Finale 2 effect.
Use ACES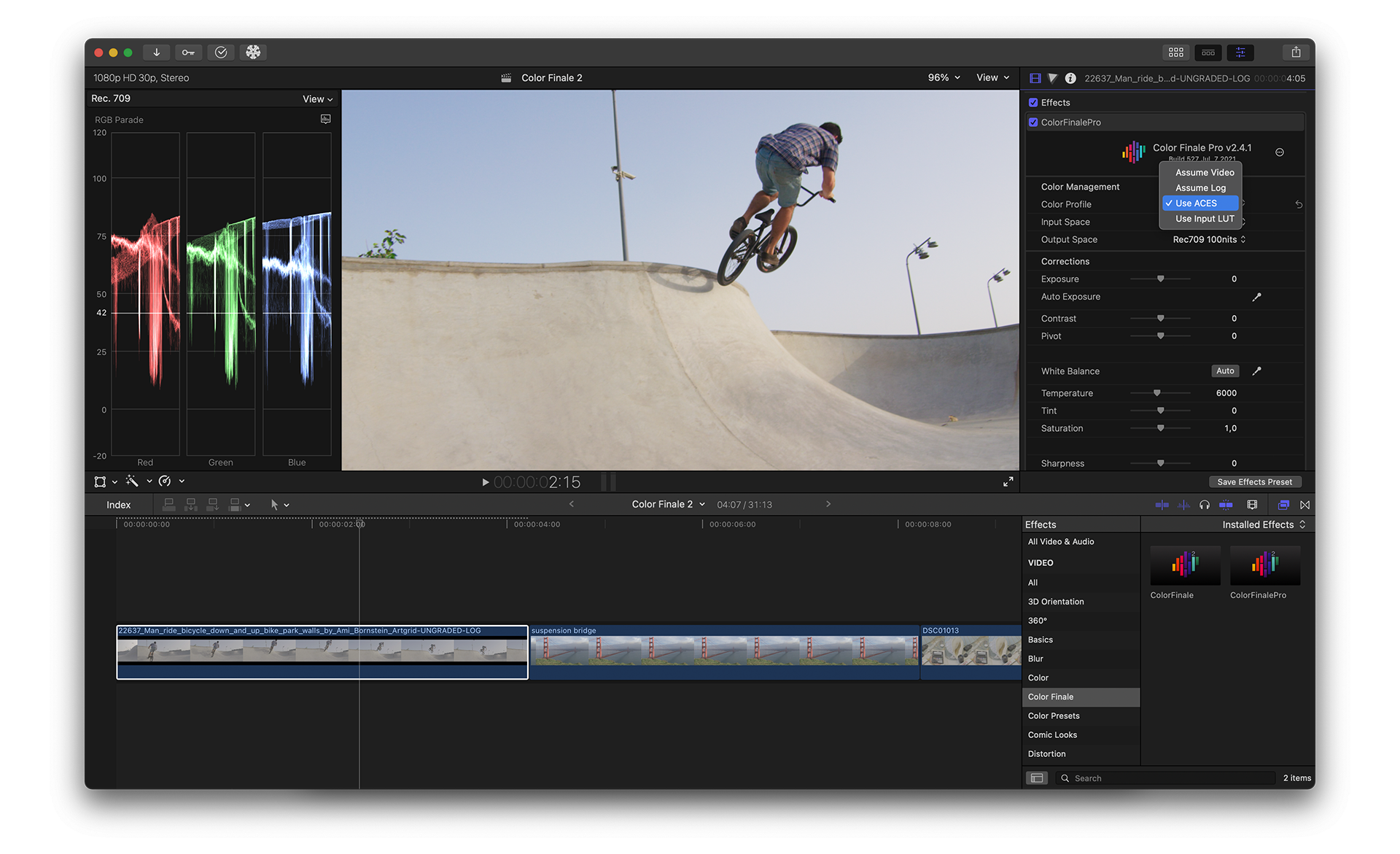 Select Use ACES when you would like to use ACES color management on a clip. ACES (Academy Color Encoding System) is an open source color space being developed by a working group of the Academy of Motion Picture Arts and Sciences. The ACES color space is larger than all other color spaces and requires an input setting (IDT - Input Device Transform) and target output setting (ODT - Output Device Transform). The Input Space pulldown can be set to a specific camera brand's logarithmic color science (if listed) or Generic if you don't see a corresponding option. The Output Space pulldown selects the target display device. If you are working in a Rec. 709 SDR timeline and viewing Final Cut's output on a video monitor, Rec. 709 100 nits would be the correct selection.
Input LUT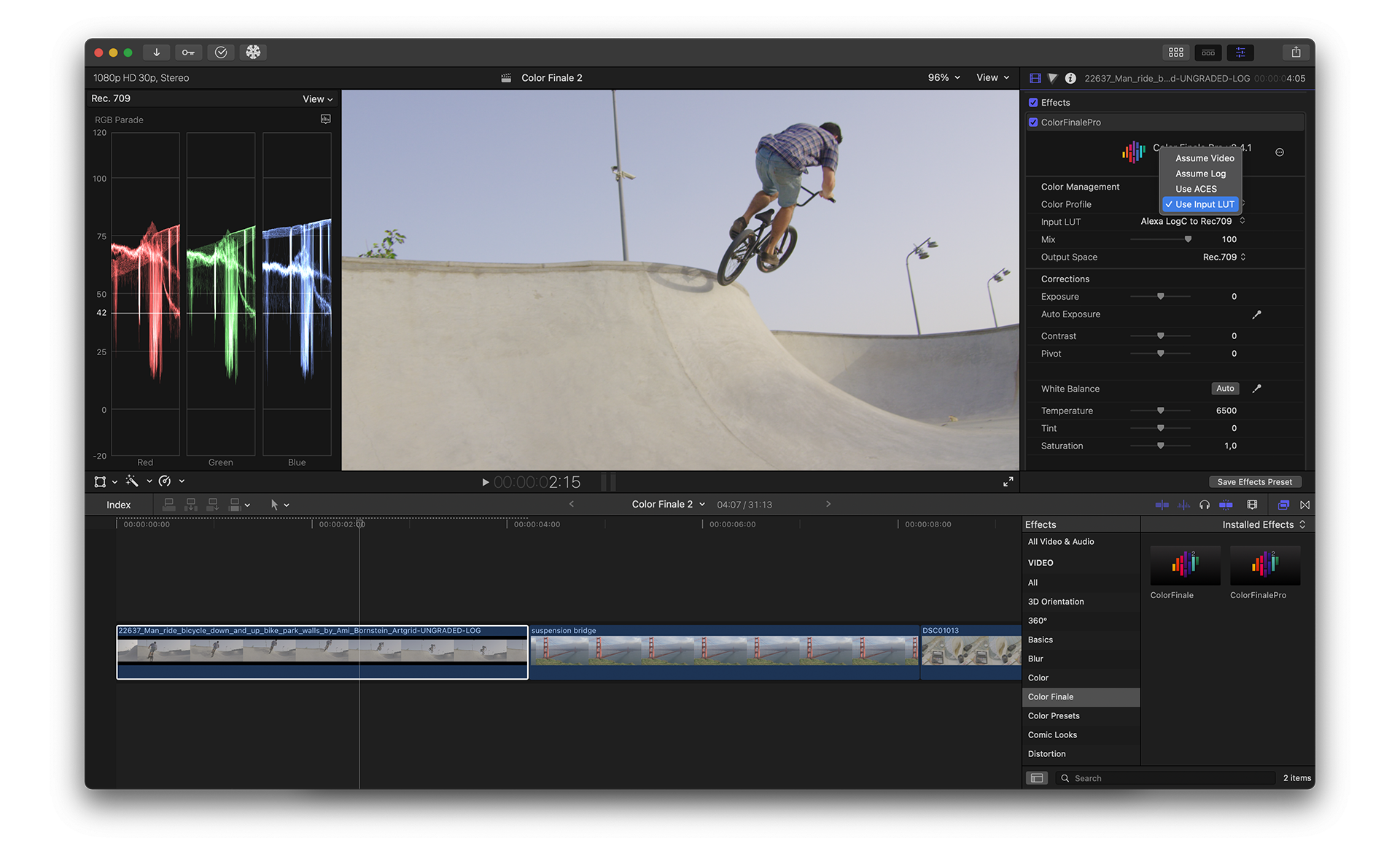 Select Use Input LUT to import and apply any technical camera or creative LUT for your color profile. The .cube LUT format is supported and, when selected, controls the color management for that clip. Once you select Use Input LUT for the color profile, additional controls appear. Use the Input LUT pulldown to choose from previously used LUTs or import a new LUT from any connected hard drive. The Mix slider controls the percentage of the LUT color that is being applied. The Output Space selector lets you choose the proper color space for this LUT, in order to match your library and project settings.
Feedback
Was this page helpful?
Glad to hear it!
Sorry to hear that.
Last modified July 14, 2021